Tournament Information has been posted below.
Gering Girls Softball Association
Game starts have been pushed to back to 615 in Gering.
915 games for tonight will become 530 games tomorrow.
2021 Tournament Information
Our 2021 Tournament will run from Monday July 12, through Thursday July 15.
Bracket links and Rule Information can be found below. Click on each age group to see your bracket.
Update to the 10U Rules:
For the 5-run rule per inning, during the tournament, we are allowing any runs scored as a continuance of play to count.
For example, if four runs have scored, with runners on base... if the ball is hit in play, any runs scored until the play is stopped will count.
To stop the play, all that has to happen is a player with the ball has to stand on the third base line and raise her hands, and the play is dead. Any runs scored before that point will count.
Another example, if four runs have scored, and the batter walks, the play is dead after the 5th run scores. The ball MUST be hit in play to score more than 5 runs.
This will give a maximum of 9 runs per inning scored, and will allow teams to extend leads or make comebacks in the interest of continuing on in the tournament.
Master Schedule
Our Spring / Summer 2021 Season is just around the corner.
Registration will be open from February 23, 2021 through April 15, 2021.   Practices will start approximately the week of April 26, and games will start the week of May 23rd, running through July 16, 2021.
T-Ball and 8U registration fees are $40 per player, 10U, 12U, 14U and 18U are $60 per player
Team / League Communications
All League and Team communications will be done via TeamSnap, available via the Apple App Store ang Google Play Store.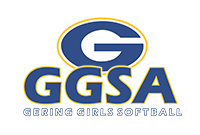 Registration is Open for our 2021 Season