Season Updates will be posted in the next 1-2 Weeks
Gering Girls Softball Association
We're currently putting teams together and assigning coaches.
You should hear from a coach within the next 2 weeks about practice etc.   Game schedules will start the week after Memorial Day.
Our Spring / Summer 2021 Season is just around the corner.
Registration will be open from February 23, 2021 through April 15, 2021.   Practices will start approximately the week of April 26, and games will start the week of May 23rd, running through July 16, 2021.
T-Ball and 8U registration fees are $40 per player, 10U, 12U, 14U and 18U are $60 per player
Team / League Communications
All League and Team communications will be done via TeamSnap, available via the Apple App Store ang Google Play Store.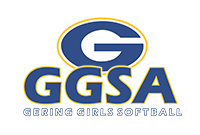 Registration is Open for our 2021 Season