2021 will be our most exciting season to date, as we christen our brand new facility at Oregon Trail Park.  
Sponsors enable us to keep our player registration costs low and accessible to more players.  These funds are used to help cover uniform, umpire and light maintenance costs throughout our season, and allow us to remain economically viable for seasons to come.
State of the Art fields and lighting, along with a new concession stand and scorekeeper's crows nest are just a few of the new amenities that make our new park great.
Team sponsorship costs $150.00, and your company's name will be placed on player jersey's and will effectively be the "team name" for the season.
Field Banner sponsors will have a 4×6 banner placed on one of three primary softball fields for the duration of the summer for all recreational and competitive travel team events.
Thank you for your interest in sponsoring GGSA.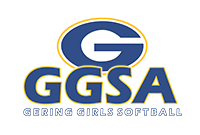 Upon completion of the form, someone from our board will contact you to confirm, and then will trigger an electronic invoice via our league management application, TeamSnap.